I am a human-focused, creative leader.
I have built multiple successful companies with an unrelenting focus on creating healthy and happy teams of humans. My most recent success story is Kion.
I started Kion in 2017 with Ben Greenfield with the dream of building the healthiest, most inspiring work culture at the heart of a fast-growth, consumer products company that would be focused on motivating customers to go further on their personal health journey. The results have been astounding. Within two years, we grew from two people in my garage and no revenue to a team of more than 25 people with millions in revenue and solid profits. We are on track to double again next year and I'm proud to say that we have the happiest and most fun team that I've ever been part of.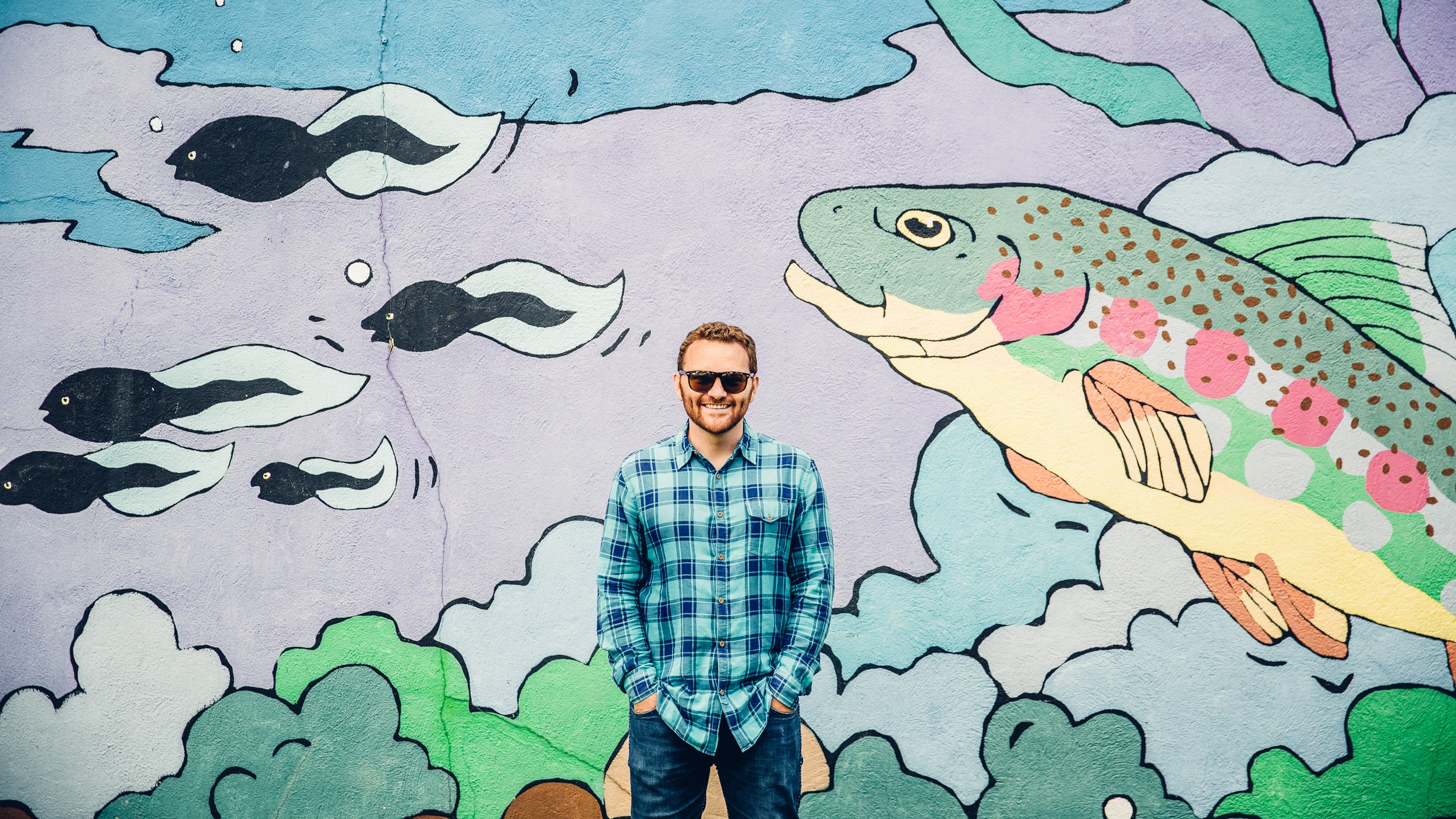 My life purpose is to bring the spirit of creation into everything I do.
If I had to describe myself in five sentences, I would say…
I am passionate about living the most fulfilling life and helping others do the same.

I hold family, health, and growth as my top three values.

I thrive in creative, driven cultures that expect tightly managed timelines and welcome spontaneous vocal jams.

I believe the underlying culture of a group and the emotional experience of the individuals within it guides most interactions.

I enjoy far-out brainstorming followed by clear action lists, detailed planning, and execution.
I have a unique personal story that made me who I am.
I was born to hippie parents in Austin, Texas and raised in an old, funky, hand-built house nestled in the outer regions of the suburbs. We lived there because it had the best schools. I was always at the top of my class. We were health-nut pescatarians. I didn't have birth certificate or see a doctor until I was six. I didn't have my first haircut until the summer before fourth grade. So, as you can imagine, I got very comfortable being "weird" at an early age.
I then had a series of traumatic accidents in my adolescence and early adulthood—nearly stabbed and beaten to death at 16, left home and became independent at 17, and then involved in a deadly bus accident in the foothills of the Himalayas at 21—that gifted me with the confidence to navigate all situations and a profound appreciation for simply existing.
I spent several years working in Europe and India in my 20s. Thanks to this experience (and a lot of talking out loud to myself), I speak multiple languages. I was drawn to these experiences because I love to see things (and myself) from new perspectives and I'm enthralled by the challenge of understanding new systems.
I am relentlessly oriented to both creativity and execution. And I love to bring myself and these core competencies to help organizations, teams, and individuals grow.
My wife and two children are the highlight of my life. I experience the most fun and fulfillment being with them.
I'm also a multi-instrumentalist and love to make music with unique variations of vocals, drums, piano, and guitar.
Check out the stories that I share on Instagram.
My professional life has been an exciting journey of diverse experiences.
Profile
– Excel in marketing strategy, sales, and team management
– Leadership experience in software, corporate training, health and wellness, and higher education
– Highly adaptable and creative thinker that considers a variety of approaches to challenges in fast-changing environments
– Multi-lingual with several years of professional experience in France and India
– Passionate about living the most fulfilling life and helping others do the same
PROFESSIONAL EXPERIENCE
Co-founder & COO, Kion; Boulder, CO; March 2017 – Present
Launched and lead health and fitness company
Founder, Something Else; Boulder, CO; May 2012 – Present
Invent and provide creative business solutions, training, and consulting
Co-founder, Indpro US; Boulder, CO; May 2012 – Present
– Co-founded and directed US operations for Sweden's leader in dedicated IT resource outsourcing
– Developed marketing and sales strategy for North American market
– Remotely managed international team across three continents
Executive Director, AIM House; Boulder, CO; May 2014 – Jan 2017
-Led team of of six direct reports and 50+ people across all departments
-Grew EBITDA over 100% in one year
-Implemented CRM and EHR systems
Creative Director, madelife — 2012 – Jan 2017
-Responsible for the creative vision, team leadership, and bottom line
-Invented and spearheaded development of Creative Accelerator Program
-Developed partnerships with globally-recognized artists and brands
T3 Mentor Trainer, Apple; Bangalore, India — Jan 2011 – April 2012
– Served as sole T3 mentor trainer in India for production softwares
– Established base of software trainers in higher education and corporate sectors across the sub-continent
– Extensive business development and marketing of large-scale Apple integration in universities
Manager, Center for International Liaison, Acharya Institute of Management & Sciences; Bangalore, India — Jan 2011 – April 2012
– Negotiated and developed dual-degree graduate programs with leading French and UK universities
– Created incoming and outgoing international curriculum and programming
– Served as primary liaison for international faculty and students
Manager de projet, Association St. Edward's University; Angers, France — 2008-2010
– Co-founded French campus of US university offering undergraduate, graduate, and corporate programs
– Developed hi-tech language program and Apple Training Center for corporate training market in collaboration with Apple and French software company, Kallysta
– Planned and implemented IT infrastructure for new campus
– Recruited, trained, and managed diverse staff (language faculty, Apple trainers, and sales team)
EDUCATION
St. Edward's University, Austin, TX — B.A. World Religions, with Minors in Philosophy and Music; Valedictorian with a GPA of 3.98
Université de la Sorbonne, Paris, France — Advanced Diploma in French Language
LANGUAGE SKILLS
English, native speaker (American)
French, fluent speaking, writing, and reading (significant work experience in French)
Spanish, advanced speaking, writing, and reading (work experience in Spanish)
Hindi, basic communication (worked in India)
Kannada, basic communication (worked in India)
Arabic, basic communication (one year of college study in reading, writing, and speaking)
Classical Greek, one year of college-study with additional translation for research purposes